Year 4 optional sats writing antarctica
This is my ninth year in Year 6 and I enjoy watching the children have fun whilst learning at the same time. I love our end of year productions because they showcase just how talented and confident Ivy Bank pupils are. Welcome to Year 6! In year 6 we work hard and play hard!
Week beginning Monday 6th June We hope you have a lovely half term. We will remind ourselves how to add and subtract; multiply and divide money word problems. Extreme Earth and Extreme Weather. These will be disaster stories focused on building the tension.
Remember Monday 6th June is an inset day - the children come back on Tuesday. PE will be on again this Tuesday and Thursday. Week beginning Monday 23rd May The Anglo-Saxon day was a huge success - look at the Year 5 photo album to see what we did!
At the beginning of the week we will look at properties of 2D and 3D shape and see how we can categorise these using Venn and Carroll diagrams. We will also look at translation and rotation. Week beginning Monday 16th May Maths: We will remind ourselves how to convert capacity, length and mass measures e.
Spacecraft Certification
Each day we will tackle word problems based on capacity, length or mass. Having an understanding of the different conversions will be key! We then use these features to write our own biased newspaper on who should be the next King in after Edward the Confessor died.
We will look at these in texts and consider why authors use them.
Map Skills - GEOGRAPHY FOR & BEYOND
Anglo-Saxon Day is on Tuesday! Please can you send your child dressed up as an Anglo-Saxon. An Anglo-Saxon could wear: If you are feeling adventurous you could make a shield or hat from cardboard and paint it or cover it in tin foil. There will be no PE on Tuesday, but please can children bring in PE kits and wellies as we will be going out in the woodlands this term.
If the weather is good then trainers are fine for the woodlands. Week beginning 9th May Maths: We will spend the rest of the week looking at addition and subtraction word problems; how to choose the operation to solve the problem; and then solving multi-step problems.
We will plan a newspaper article for our topic Anglo-Saxons and Vikings and think about who should succeed Edward the Confessor as King in Please can children bring in PE kits and wellies as we will be going out in the woodlands this term.
Week beginning 2nd May We hope you enjoy the 3 day bank holiday weekend. We will focus on creating, reading and interpreting line graphs. Last week the children did so well describing the gory details of a battle field - the boys, in particular, seemed extremely motivated to write I wonder why??!
Week beginning 25th April Maths: On Monday we will be reminding ourselves about 24 hour clocks. This will support us for the rest of the week as we solve word problems about different timetables.
Week beginning 18th April Maths:Using matlab to solve 2nd order ode, writing two radicals as one expression, optional sats year 4, three variable equation.
LCM /GCF worksheet 6th grade, lcd calculator online, Using The Ti To Solve Complex Roots, how to solve logarithms on a calculator. Famous Explorers - Teacher Resources We found 51 items.
These 15 minute lessons will introduce your students to famous explorers and explorations throughout history. Explorers of North America Mini-Lesson; Everything a New Teacher will Need for a Successful School Year.
Qualification (optional): Download all files. Past Papers for English 20 papers found for English, displaying all papers. Page 1. Available Past Papers for: English; Select to download Year Creative Writing Folio Marking Instruction PDF (KB) Select to download AH - English instructions, YEAR 4 WRITING Writing answer booklet This booklet contains all you need for the shorter task and pages for answering the longer writing task.
Yr 4 WAB Off to the Frozen ashio-midori.com 5/1/06 Page 1 ashio-midori.com ashio-midori.com 2 Off to the frozen south You have won a competition to visit Antarctica.
Your rucksack is packed and. As a follow-up to Tuesday's post about the majority-minority public schools in Oslo, the following brief account reports the latest statistics on the cultural enrichment of schools in Austria.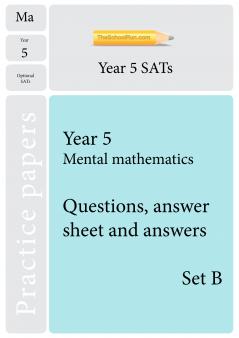 Vienna is the most fully enriched location, and seems to be in roughly the same situation as Oslo. Many thanks to Hermes for the translation from ashio-midori.com Optional SATs are tests that can be taken near the end of school years 3, 4 and 5: the years in which children don't have to sit proper SATs.
There are two sets of papers available to parents, which were developed by the QCA and released in and